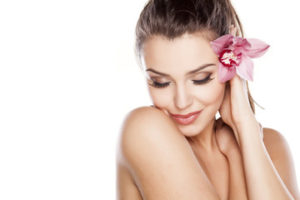 Lush Beauty Therapy is a Urban Boutique Beauty clinic that represents a place of nurturing and well being.  Escape the pressures of daily life and enter our haven where a dedicated qualified expert will care for your individual needs and transport you on a journey to beautiful looking skin.
Our mission is to nurture inner confidence with outer beauty and to exceed your expectations every time you visit our salon, through our qualified experienced Beauty Therapists, specialised products and equipment for your in salon treatments and home care.
AUTHORISED STOCKIST
Lush Beauty Therapy is a registered Authorised Stockist of Dermalogica and Intraceuticals. All stock is placed on regular rotation enabling us to guarantee the freshness and authenticity of all products purchased from our salon.
BEAUTY AND SKINCARE CENTRE
Located, 28 Bentley Court Mansfield, Brisbane Queensland with complimentary parking. We fully cater for all your beauty needs including a range of customised professional treatments using Dermalogica skincare and Oxygen Infusion Therapy using Intraceuticals.
Click on our service menu icon for our Beauty Treatment Services.
DISCLAIMER
Whilst every effort is made to ensure that the information is accurate and correct, and advice and product recommendations presented on our Website www.lushbeautytherapy.com.au is for general purposes only. It is not intended to substitute or replace professional advice to an individual by a Skin Specialist, Physician or Practitioner. Information that is provided should be used as a guide only and products purchased in our salon are sold genuinely.
Lush Beauty Therapy cannot be held liable or responsible for any loss or damage arising from use.
At Lush Beauty Therapy we may offer promotions such as gift with purchase, reward points and gifts, sales and giveaways. Promotions may be advertised on our website, via social media, email or SMS messaging and are often available for a limited time as advertised. We reserve the right to withdraw promotional offers without notice. All prices and services may be subject to change without prior notice.